Exhibition Features & Theatres
All AV & Features / Excel, London
Following the success of New Scientist Live's launch in 2016, the show has grown from strength-to-strength, ensuring ExCel is packed with bigger and more features. OneBigStar has been called on annually to increase production. Content in each theatre is extremely varied in theme, and presenters included Tim Peake, Margaret Atwood, Professor Alice Roberts, Chris Packham and Heston Blumenthal amongst many other experts in their respective fields.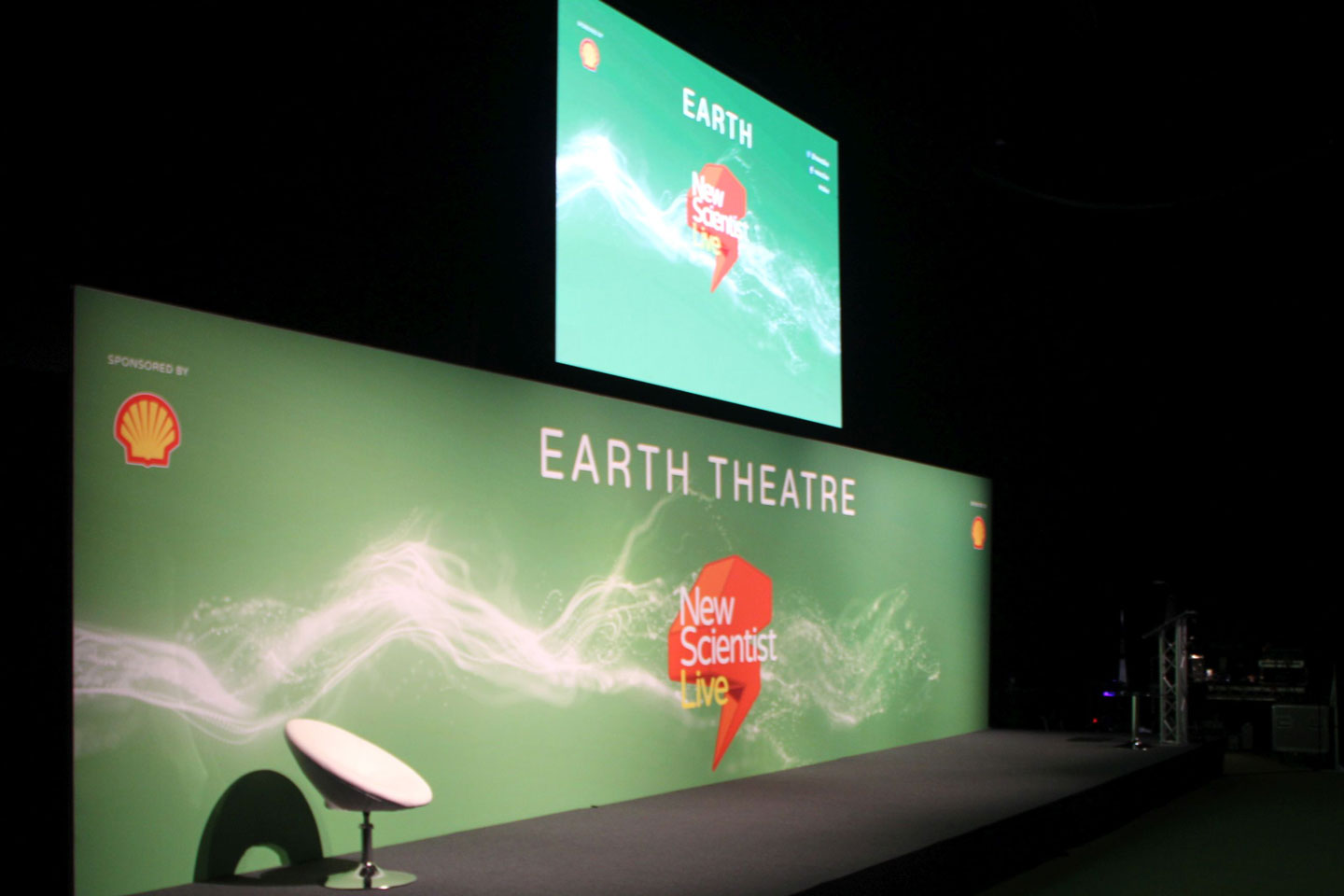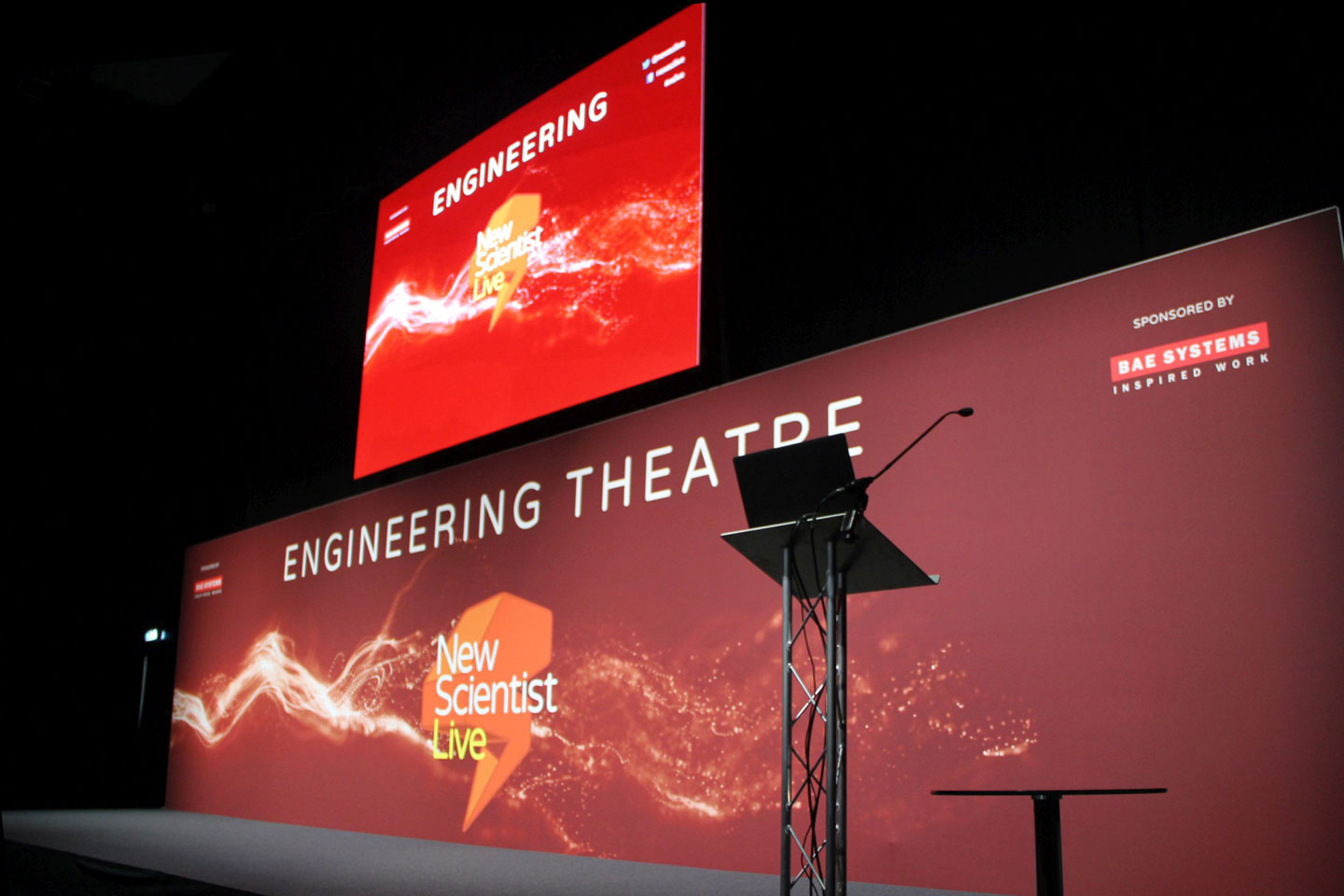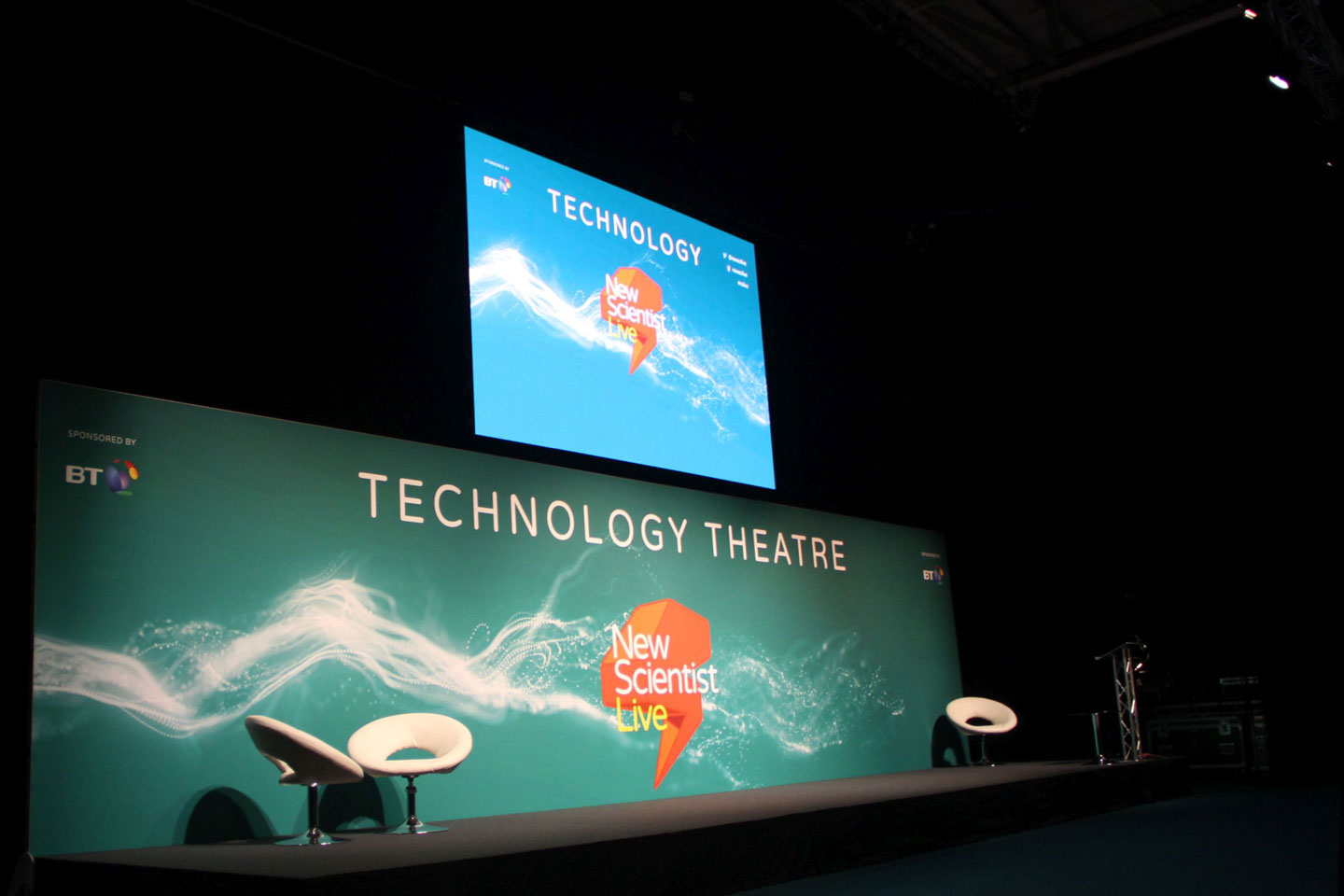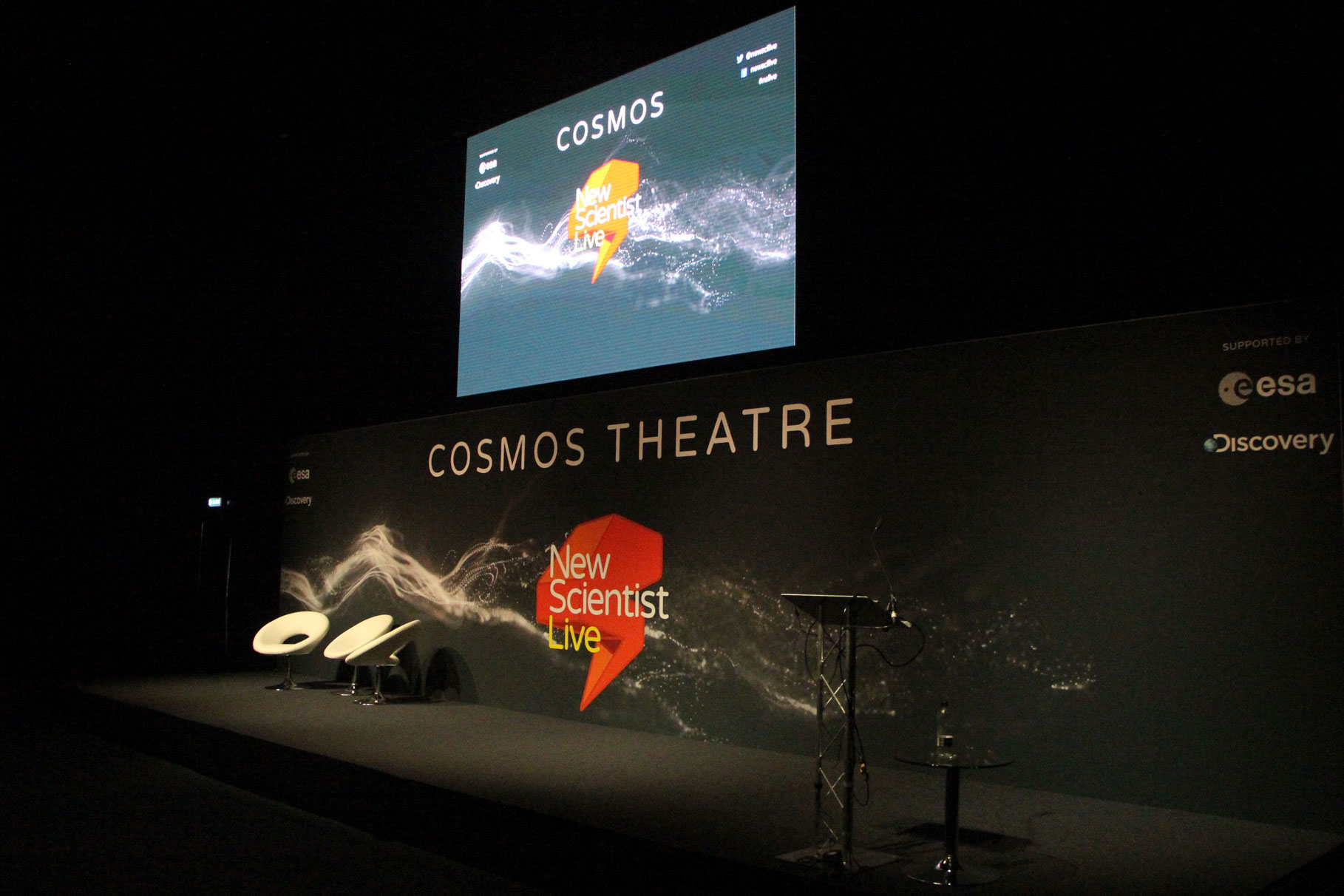 Taking on board feedback from exhibitors, visitors and presenters OneBigStar helped design the layout of the show floor to accommodate five busy theatres in an already bustling show without sound issues from or into the show. We conquered this with a considered audio design using multiple point source loudspeakers both flown and ground supported. The look of each theatre remained simple and consistent with 2016, incorporating some 200 panels of OneBigStar's 3.9mm Absen LED screen, tension fabric graphics and LED lighting solutions.
Live video link with International Space Station
One of our biggest challenges was to carry out a live link-up to the International Space Station using the venues Fibre optic connection for video download and analogue phone lines for the audio uplink. The session included an interview with astronaut Paolo Nespoli on the space station by Craig Doyle and Libby Jackson, along with a Q&A session from a group of young competition winners. We displayed local video capture on the LED screens along with sponsor logos, custom content and the live link from the satellite link-up via a BT Outside Broadcast truck parked behind the hall in the lorry way. OBS provided all cabling infrastructure, video mixing, media servers, microphones, IEM systems and telephone hybrid interface. The conversation was also streamed and broadcast live as it happened on BT's website.
"OneBigStar were just that for New Scientist Live; One Big Star. Their contribution to the success of the event was invaluable; high-quality products delivered with excellent service. I have no hesitation in recommending their services"