Exhibition Stand Design & Build
Full Service, Including Graphics, Video & Custom Structures
Our team designed and built a 12m x 8m exhibition stand, featuring LED panel screens, Tension Fabric System graphics and a custom suspended shelving unit for leading AV installation brand, CYP.  The stand space at this year's Integrated Systems Europe show was restrictive for rigging, so a climbing leg system had to be incorporated into the design and was concealed within a graphic-clad column.  A custom display unit featuring suspended Perspex shelving was built in front of a large 5000mm x 2500mm ground-stacked LED panel screen, drawing attention to the products placed upon it.  Further LED panels were used to create a pair of flown screens and four-sided plinths for featured products.
Green Hippo & HH at ISE, Amsterdam
In addition to CYP, we were delighted to be able to deliver full service stand build solutions for regular clients Green Hippo and HH.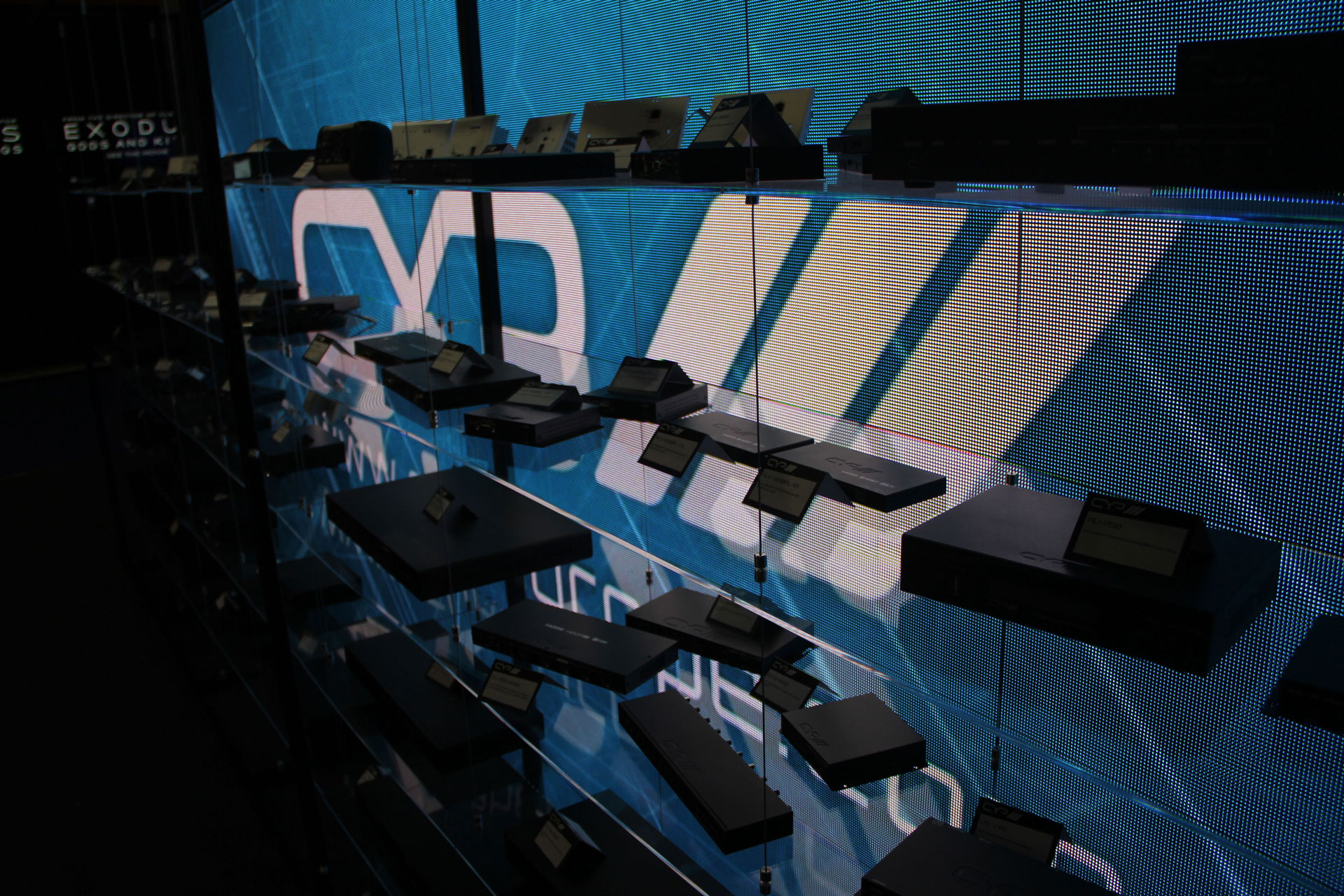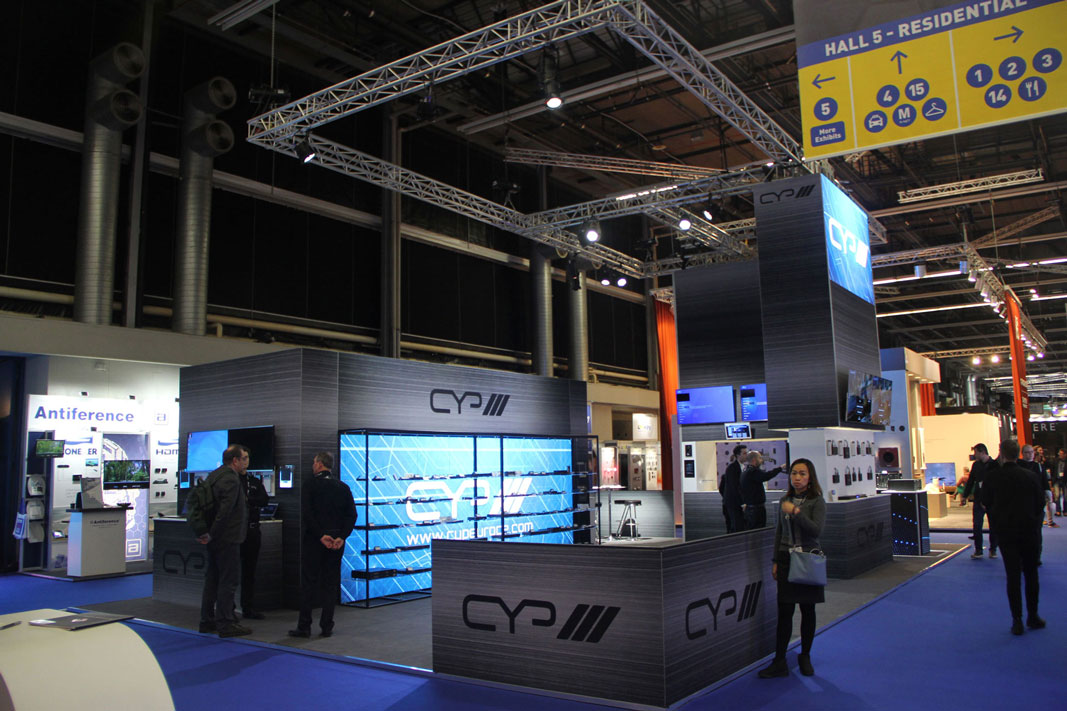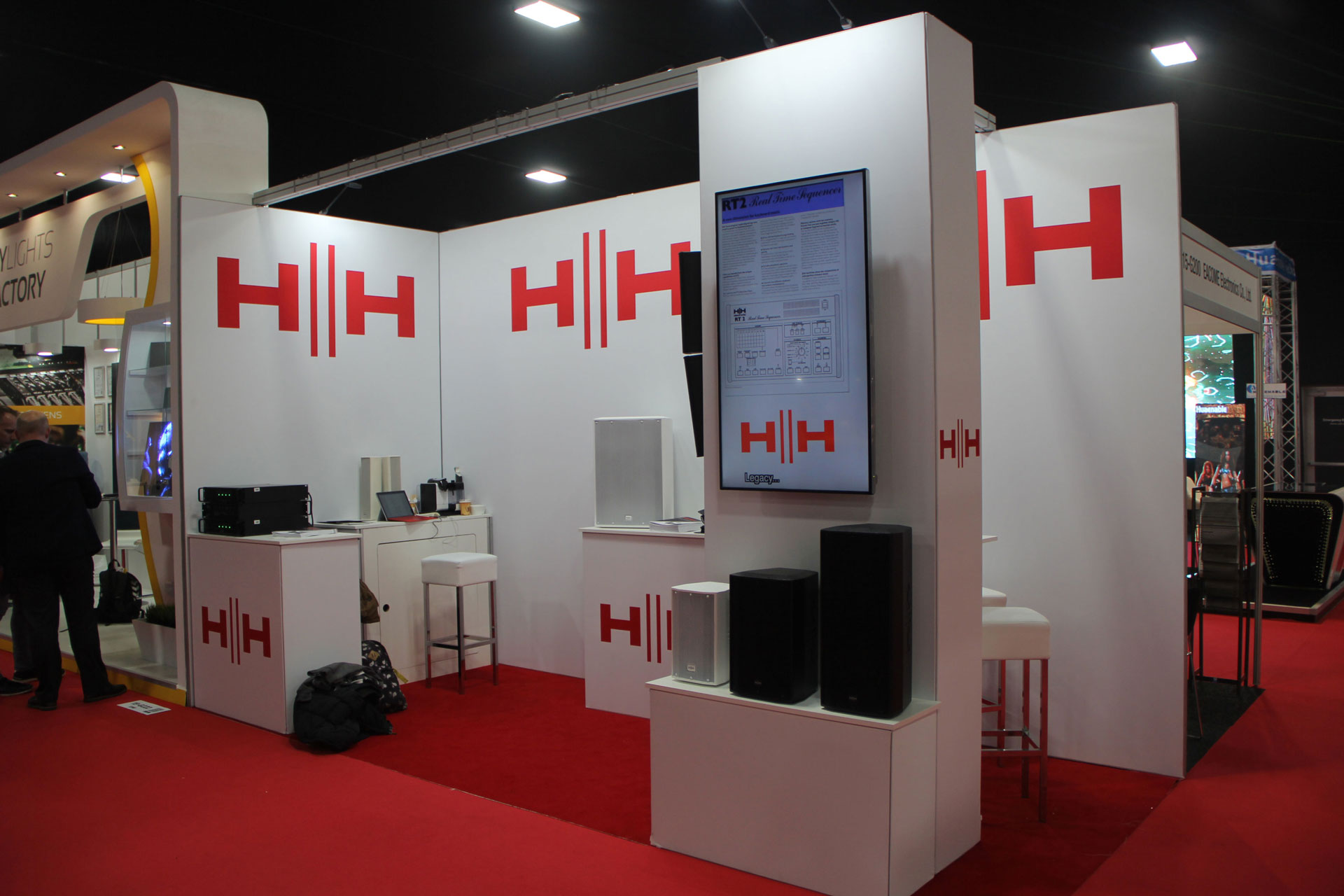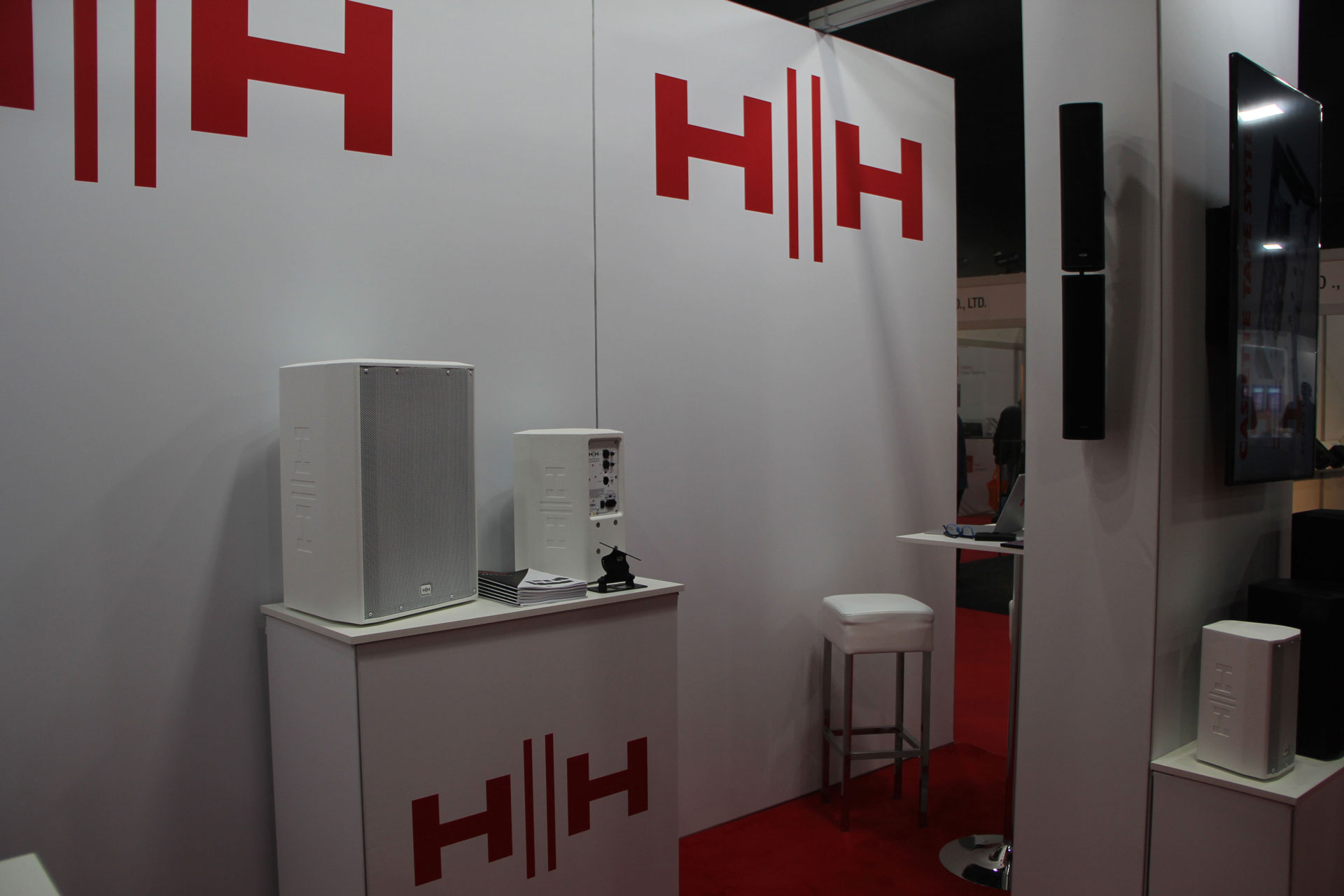 Integrated Systems Europe began life in 2004, with the first edition of the show being held in Geneva, Switzerland. It hosted 120 exhibitors and attracted 3,500 visitors. Most importantly, it laid the foundation for consecutive years of unprecedented growth for the annual show. Fast forward 15 years, and ISE 2019 welcomed more than 1,300 exhibitors and over 81,000 visitors to the RAI Amsterdam. ISE is now recognised as the largest AV and systems integration show in the world. It is the European destination for an industry that is truly global.